CHAPEL HILL, N.C. – When COVID-19 threatened to end the 2020 college football season before it ever kicked off, the NCAA announced an atypically proactive decision in August that granted players both an additional year of eligibility and an additional year in which to complete it. A year later, the NCAA appears intent on returning to standard operating procedure with regard to scholarship limits, thereby creating a roster management conundrum for North Carolina and its FBS counterparts.
The NCAA bylaws govern roster size for college football programs with initial and total counter limits for scholarship athletes. Programs are permitted to enroll 25 scholarship athletes each summer and maintain a total allotment of 85 scholarships at any given time. Once on campus, student-athletes have a five-year eligibility window to play their four seasons of football.
The NCAA's COVID-19 eligibility rule affected both of those bylaws, first eliminating the 85-scholarship max for the 2021-22 season while effectively giving true freshmen in 2020 six years to play five years of ball.
The NCAA's Division I Council vote took place 10 days after the Big Ten's decision to postpone its 2020 football season. The council explained its decision by indicating that it wanted to prevent massive numbers of opt-outs due to fears of the season – and therefore a year of eligibility – being cut short or otherwise negatively impacted by the pandemic.
While the severity of COVID-19's impact on the college football world will likely be contained to the 2020 season, the fallout from the NCAA's eligibility ruling will be felt for years to come. Recruiting cycles typically run 18-24 months ahead of National Signing Day the first Wednesday in February, which prompted immediate questions from coaching staffs across the country as to how the NCAA would handle bloated rosters after the 2021-22 season.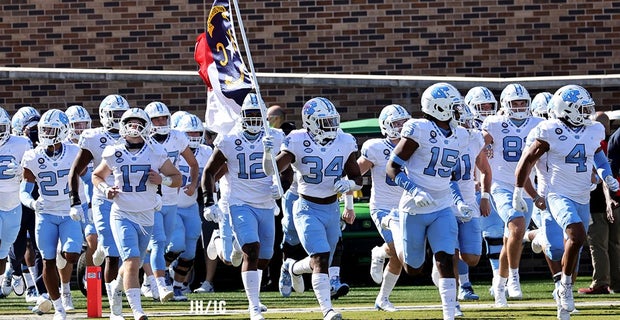 Essentially, the NCAA's ruling meant that the 2020 football season did not exist from an eligibility standpoint. Not only were fifth-year seniors such as tight end Garrett Walston and defensive end/outside linebacker Tomon Fox able to return for a sixth season this fall, but two groups of recruits – those who signed in 2020 and 2021 – effectively count as one joint freshman class.
The NCAA has matched its rushed decision ahead of the pandemic with inaction on the back end, creating a quandary for football programs attempting to adjust mid-cycle.
"Roster management has been different for all of us because when the NCAA gave every student athlete their scholarship back that wanted it, we thought that the NCAA would give us a number above the cap of 85 next year, and they're not doing that," UNC head coach Mack Brown said last week.
That development has led UNC's coaching staff to have honest conversations with each of its players, which includes asking the likeliness of their entry into the transfer portal after the season given certain levels of playing time. There's also the matter of potential early entries into the NFL Draft as well as opting out of the team's bowl game.
"We've tried to have really hard conversations with each one of them because of COVID and with roster management the way it is right now," Brown said. "We need to know how many scholarships we think we'll have available next year. So, conversations have been more direct, but we're getting more information than ever before at an earlier time which I think will really help our team and we're doing that."
The necessity lies in the 85 total counter limit that returns for the 2022-23 season. The COVID-19 eligibility rule has left rosters loaded with underclassmen – UNC will have approximately 50 freshmen on its roster this fall from an eligibility standpoint – and with limited space available for future rosters until those younger classes graduate, the 2022 recruiting class will be first of potentially several to be squeezed across the country.
"The whole thing has been absolutely crazy," Brown said. "And it's making us all think out of the box to see what's best for your team. Three, four years from now, are you going have 10 seniors because that's all you could recruit? And then if three of those [players] leave, do you have a class? That's what we're all looking at right now."
UNC's initial approach to managing roster space is by matching the amount of eligibility available with academic status. Given the program's emphasis on academics, once a player graduates, regardless of his remaining eligibility, there can be a discussion regarding his future. If a player is contributing and wants to enroll in a graduate program and continue his football participation, he will be able to return for an additional year (or two). If a player is not contributing and wants to utilize his eligibility at a different school following graduation, Brown and his staff will help facilitate that process.
Players will be listed by their eligibility prior to the NCAA's COVID-19 rule. Those 2020 seniors who elected to return for an additional season this fall, such as Walston and Fox, will be considered super seniors.