Why should SMEs have branding guidelines?
Having set guidelines for the design of marketing materials means that your business can easily and quickly communicate its expectations for branding and style. It makes outsourcing design and advertorial much easier for small businesses as design parameters can be communicated in one document. Using a branding guideline is not only helpful for third party contributors but also staff members and regular freelancers. As an evolving document, it works to expand with your business and helps ensure your external communications to customers are always consistent and instantly recognisable. A sleek and identifiable brand improves your company's reputability and promotes customer loyalty, especially if you're a recognisable name with relatable values and good services/product.
The Elements of a Brand
Understanding your target market:
Who are your customers? What are their values, interests, beliefs, and income? Where and how do they spend their time? How does your service/product benefit or match their lifestyle? Having this information helps you build an ideal customer profile that identifies who you are trying to attract and who you want to connect with your branding. Branding can sometimes be this main selling point of a business: a handbag is just a handbag until the Birkin brand is attached to it. Your brand needs to be a name or an image that your target market is interested in and excited to be associated with. So, know your audience.
Knowing and researching your competition
Your brand needs to stand out from the rest of the market. What are your top five competitors doing within their brand and their brand guidelines> What do you need to emulate to stand on the same playing field and how can you differentiate your business? Researching your competition helps you avoid competition helps you avoid infringing on another company's intellectual property in the creation of you own brand.
Brand positioning
Once you have your market research, you need to develop a game-plan for how you want to position your brand in your customers' minds. A brand positioning strategy should focus on creating brand associations to create the desired perception of the brand and the business. By shaping your customers' perception, you are capitalising on customer loyalty and encouraging a drive in your consumers to want to be associated with your brand. Effective brand positioning should build your brand's credibility and showcase its USP.
Brand story
The most unique part of your brand is the person/people behind it. Why have you started the business and what inspired you? How did you start your company and what are your goals? What change are you bringing to your industry? How does your product fill a gap in the market? In order to create a strong, personal connection with your customers, you should allow them to see and know the human side of the brand. Utilise your brand story, showcase the personal side of your business, and use it as a PR moment for your brand to reach a wider audience.
Brand values and your mission statement
What are your integral brand values? What are your intentions or goals and how do you plan to achieve them? What is important to your business? What is important to your customers? It is critical that your brand values align with those of your target market, whether that be environmental awareness and sustainability, honesty and transparency or an awareness of social issues. A business mission statement outlines why a brand was created and what its motivation is and its intentions. It is typically a simple sentence or short paragraph that outlines an overarching goal and sets the tone of the brand.
For example: "Tesla's mission is to accelerate the world's transition to sustainable energy."
Short, simple, but direct and impactful.
Brand touchpoints
Where do your customer encounter your brand? Where will your customer interact with your brand? How do they react to adverts and online content? If you don't know, then you need to take control of what, where, and how your market will see or hear about your brand. Where are your customers spending their free time? What are they doing when they are online? What platforms are they using the most, TikTok, Instagram, or Facebook? If you are a B2B brand, what business forums do you need to be promoting your business on? What is your market reading and where are they going to see you adverts, digital or physical? Do they watch TV and do they listen to podcasts? This is where your understanding of your customers becomes a critical asset in where you promote your brand and how you catch people's attention and retain their focus.
Brand tone
It is essential to define how you want to interact with your customers as a brand and it's important to cover in your customer service policies. You need to lay out what language and copy standards you want to use across customer service, social media, and your other online or print platforms. This includes the kind of images you want associated with your company. If your target consumer are young adult women with an interest in sustainable fashion, your tone may be more light-hearted but still informative and transparent. Your brand tone might be friendly, colloquial, and relatable. Or you might be aiming to connect with industry professionals in finance or property, so your tone would be more reserved, direct, fact-focused, and concise. Your target market will have an expectation of how they will interact with your business and if your tone is at odds with those expectations, you may alienate potential clients.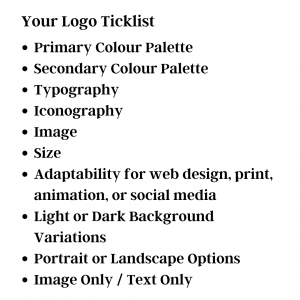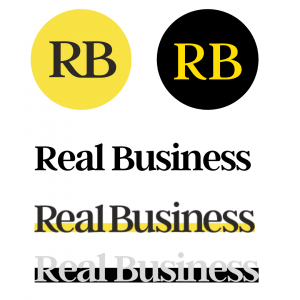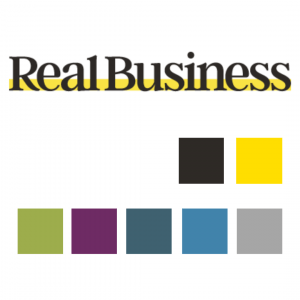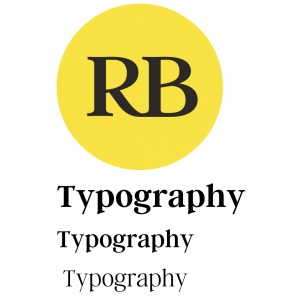 Website
Take advantage of media content to showcase your brand. Having a 30-second video on your homepage that quickly summarises your company and your main product keeps people on your website for longer. Being conscientious with your website design is important, so that it not only compliments your brand design, but also doesn't overwhelm visitors. It is the landing page your client's go to for more information. If it is unattractive or difficult to navigate, people will lose interest. Having a video or a series of graphic with the key information snags and holds visitors' attention.
Social media and blogs
Keep your social media recognisable with your image logo or icon consistent across all your platforms. Your content should be reflective of your values and your industry, as well as catered carefully to your target market. Share your successes, and even your failures, plan your and schedule posts so that you are maintaining a constant presence. Share your passions and news on a blog section of your website, discuss issues important to you and your brand and write about collaborations or exciting new projects to encourage loyalty amongst your consumers and to make them feel like an involved and valued part of your business.
Legal specifications
Ensure your branding and logo do not infringe on someone else's copyright or registered trademark. This information is freely available on the UK government website. Once you are sure your logo and brand name are unique enough in your sectors, you should register your own trademark. Protecting your branding in the early days of your business could save you a lot of stress in the future.  
Share this story