Ms. Bich Ngoc Thi Hoang is known for her great contributor to society and has a passion for teaching.  Born and raised in Cao Lam countryside (Cao Thanh, Ung Hoa, Hanoi), she constantly learns and strives to improve herself in both social and business environments. 
In 2019, she decided to participate in the Miss International Entrepreneur 2019 pageant organized by HKT Entertainment, held in the Philippines, and was crowned Queen of The Night.  With a boost of confidence along with the desire to teach, she set out to become an international business trainer.  She leaped from teaching and ventured into the business world.  Through hard work, dedication, and business acumen, she achieved great success.  She uses her experiences and promise to continue her support and inspires others to be the best, especially, women of all ages.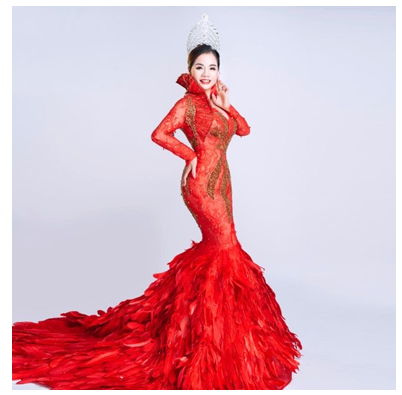 "Don't allow yourself to give up no matter how hard it seems to be and always decide your own path", said Ms. Bich Ngoc This Hoang.
In 2020, not letting the Covid-19 pandemic stop her passion for helping others and perform social activities.  She continued to spearhead and volunteer in many charity programs and help children with disabilities and many residents who have been dealing with many hardships that were affected by the pandemic and floods throughout all regions of the country.  
Currently, Ms. Bich Ngoc Thi Hoang is the Training Director of Hoang Son International Pharmaceutical, a Joint Stock Company, Vietnam., a specialist in the manufacturing of oral nutritional supplements products such as 12-hour men energy booster and prenatal supplements for women.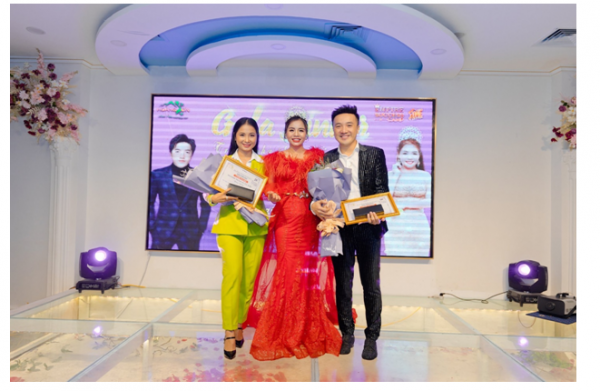 She had trained nearly 1,000 students with a business training program called "One System" that she personally developed under the "EMPIRE SUCCESS CAMP" brand.  Ms. Ngoc is the first female trainer to lead a training camp in Vietnam.  Together with her regional business development manager, Ms. Tina Tran, they are overseeing over 30,000 members who are using her business system to become more self-reliant and more successful in business.  
Media Contact
Company Name: Hoang Son International Corp
Contact Person: Tim Mirelli
Email: Send Email
Country: United States
Website: hoangsondp.com