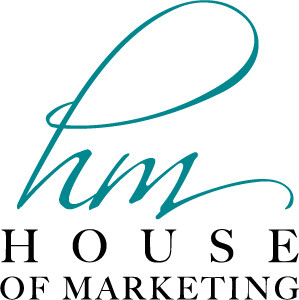 MIAMI – June 14, 2021 – (Newswire.com)
H.M. House of Marketing, a newly launched marketing agency, has been proudly built to provide brilliant ideas with the latest trends in marketing for companies of all sizes. This Miami-based agency provides six creative services or one unique full-service marketing department option. H.M. House of Marketing commits to its strategy by defining market tactics, generating client response, extracting brand value, and delivering to the right audience. Their social media channels have helpful marketing tips in store for their followers, which include methods that companies can utilize to reach their goals.
H.M. House of Marketing, founded by Karen Fleites, holds a team of professionals with experience in graphic design, website design and development, social media management, and digital marketing.
"Marketing is the key driver for any company. Who or what would the company be without marketing? It's the heart of customer engagement, the brain to strategies, the relationship builders to audiences, the eyes to analytics, and the backbone to accomplish company goals," says founder Karen Fleites. "What sets H.M. House of Marketing apart is our skillset to increase brand awareness, loyalty and at the same time giving each company a competitive edge to stand out from others. We understand what it's like to manage a marketing team in the corporate world and recognize the demands that go into launching projects while reaching deadlines. So, every time your company finds itself in an uncertain situation, marketing can fix it but not just for a one-time fix. It's the food to your business to sustain, improve and succeed, and we know exactly how to do it in every life cycle of a business."
About Karen Fleites
Fleites has been overseeing marketing initiatives, plans, development, and deliverables for over 13 years as a marketing executive, holding senior-level positions at various health insurance companies. Fleites's belief in marketing is that "Managing a company without the right marketing strategy is like saying 'Hi' to your audience in the dark." Fleites ensures the organization's message is distributed across the appropriate channels and to the correct audience to meet company goals.
Contact Information
Karen Fleites
W: hmhouseofmarketing.com | E: [email protected] | P: 305.632.6863
Press Release Service
by
Newswire.com
Original Source:

New Marketing Agency in Miami, Bringing Brilliant Ideas for Every Brand