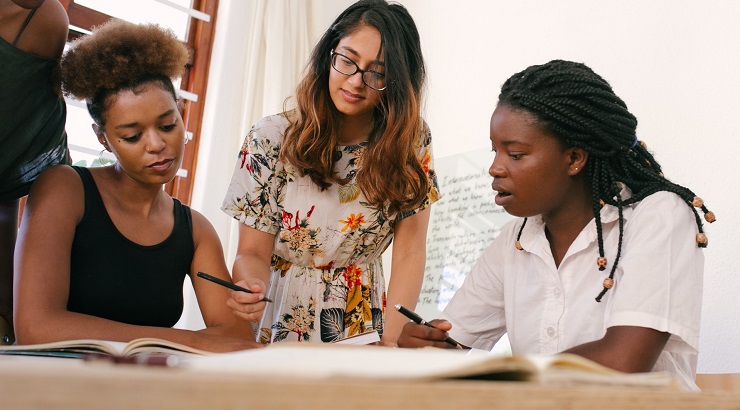 A content marketing strategy guides your content priorities while helping you to move toward your business goals. It helps to grow your audience and sales while increasing your ROI.
Developing a strong content marketing strategy for your brand requires you to consider things like your audience's persona, content themes, and communication channels.
Here's how to create a strong content marketing strategy for your company:
1. Create Your Mission Statement
A mission statement is the cornerstone of a successful content strategy. It explains why you want to create your content and the business results you expect from your work.
Your content's mission statement should follow a simple structure that defines who your content is serving, and for what benefit. Great examples would be: "To inspire cities to fight climate change." "To help builders discover X solution to X problem."
Once your content's mission statement is ready, play around with words to refine it. Make sure it supports the mission of your brand. Work to internalise this mission.
2. Set Goals of Content Marketing
The results of content marketing can and should be measured. It is therefore important to set content goals for your company.
Great example would be: "To increase newsletter subscriptions by 25%."
These goals will help you determine the content formats to embrace – infographics, video, memes, etc.; the distribution channels to adopt – Facebook, email, LinkedIn, etc.; and the analytics tools to acquire.
Setting clear goals will help you gauge the success or failure of your marketing initiatives.
3. Choose Your Content Subjects
To avoid running out of content, define two or three broad topics to explore through your writing. These should be associated with your brand.
If your company sells fashion products, you can create a blog and start reporting on topics such as "fashion trends for women", "fashion ideas for men in their 40s", etc.
By writing valuable, useful, and compelling fashion and lifestyle tips, your company will potentially attract thousands of readers who will remember your brand when they go shopping for fashion products.
4. Define Your Brand's Tone and Voice
"Tone and voice" refer to the persona your content takes on. It is the manner in which you speak to your audience. Are you here to educate, persuade, or inspire? Do you want to speak as an authority or do you want to engage in a conversational relationship?
Answers to these questions will help you determine your ideal tone and voice.
5. Decide How to Circulate Your Content
Not all content distribution platforms are created equal. What works on Facebook may not work on Twitter. Brands must therefore examine their content goals to determine what works best for them.
You may find that your content works best when disseminated in the form of a weekly newsletter or blog. For other firms, just sharing a meme on Facebook works like a charm.
RELATED: How to Plan Digital Marketing Campaign
To choose the right platforms for your business, narrow down your choices, define your goals, identify platforms that your prospects operate, and examine your content.
The type of content you create will depend on factors such as the industry of your brand as well as your target audience.
It may include blog posts, podcasts, eBooks, videos, webinars, and whitepapers.
6. Get Down to Work
After completing the above steps, it is now time to write and publish your content across your favourite channels. Monitor your engagement to see if your strategy works.
Use analytics tools to gather insights and feedback from your audience to identify the strengths and weaknesses of your content. It is important to refine your content marketing strategy as new details of interactions emerge.
Read Next…