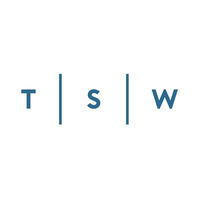 A Henrico County-based investment management firm founded in 1969 is being sold in a deal valued at about $320 million.
BrightSphere Investment Group Inc. announced earlier this week that it has entered into an agreement to sell its 75.1% ownership interest stake in Thompson, Siegel and Walmsley LLC to Pendal Group Ltd. for $254 million.
In addition, as part of the deal, Pendal Group will acquire the 24.9% ownership interest in Thompson, Siegel and Walmsley held by the firm's management team, resulting in Pendal acquiring 100% of TSW for a total of about $320 million.
Pendal also has agreed to acquire BrightSphere's seed capital in TSW Strategies, which had a book value of about $14 million as of April 30.
The total proceeds for Brightsphere after taxes are expected to be about $196 million. The deal is expected to close in the third quarter.
As of March 31, TSW had $24.9 billion in assets under management.
"This transaction unlocks significant value for BrightSphere's shareholders, given the valuation received in the transaction relative to our stock's current trading levels," said Suren Rana, BrightSphere's president and CEO.
"We expect to use the proceeds from this divestiture primarily to pay down debt and return capital to our shareholders. Our remaining business now predominately comprises Acadian, a highly diversified and differentiated manager providing best-in-class quantitative strategies and solutions to its clients."