When Michael Whitmire was looking for a seed round for his new startup, he was told no by over 100 L.A. investors. Now, he's eyeing an IPO.
---
Sherman Oaks-based SaaS company FloQast has closed a Series D round of $110 million led by Meritech Capital, bringing the company's valuation to $1.2 billion and officially marking it a unicorn. General Partner at Meritech George Bischof will also join the company's board of directors.
FloQast, which opened their U.K. headquarters in London last month, will use the funds to expand globally and add more accounting functions.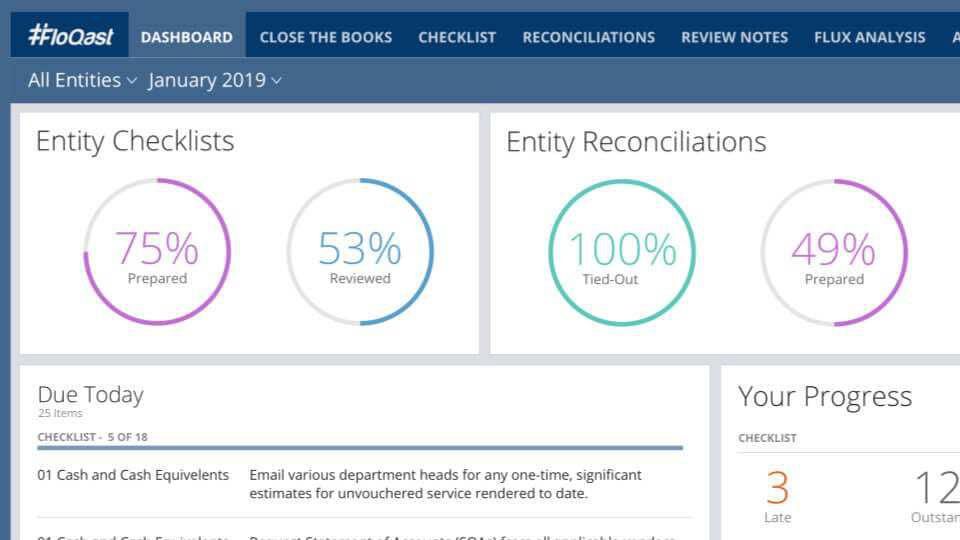 A screenshot of Floqast's accounting dashboard.
But Whitmire, FloQast's co-founder and CEO, said he is particularly excited to have Meritech Capital leading their Series D, as the VC firm has invested in many companies that have gone public, something that has been a goal of his for a long time.
"Honestly, it's more important than the valuation; the funds we got involved is the headliner from my perspective," said Whitmire. "I get that valuations sell, but the funds are so good that we got involved."
The cloud-based software tackles the niche market of corporate accounting departments and works to improve their workflow and automate the process of closing the books at the end of each month. Currently, there are more than 1,400 departments globally that use FloQast.
Whitmire got the idea for FloQast when he worked as a senior accountant for talent management software company Cornerstone OnDemand. As the company was in the process of going public, Whitmire noticed some issues with the month-end close process; it was unorganized and more stressful than it needed to be.
"Imagine having a sales team without a [customer relationship management] solution. That's effectively how accounting has been operating," said Whitmire.
In what he called a "classic entrepreneur moment," Whitmire realized there must be a better way to do this. Soon after, he left Cornerstone and started FloQast.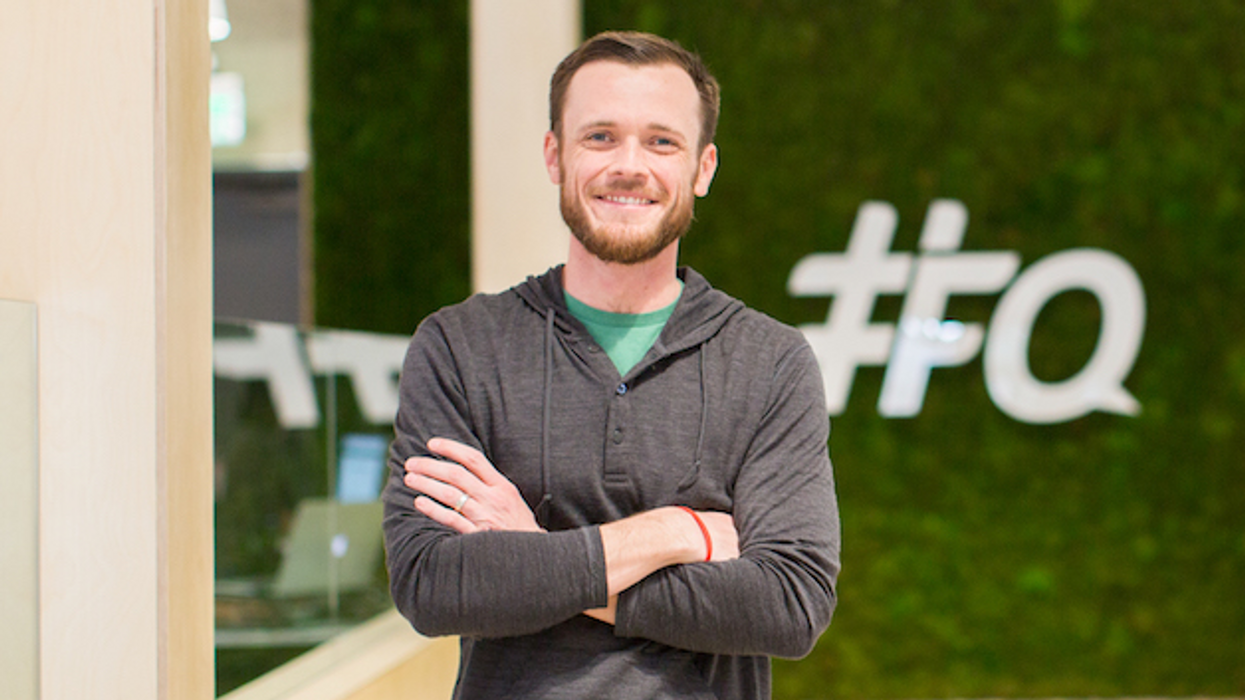 Floqast co-founder and CEO Michael Whitmire.
The company's minimum viable product was enough to get them into the Amplify accelerator in 2013. The accelerator was specifically looking for SaaS companies at the time, something Whitmire now sees as a stroke of luck.
Since then, much of what has contributed to the company's success is the perception of a pressing need for software like this. Many of the investors, while not accountants themselves, have experienced the struggles of not getting their numbers from accounting in time and thus saw the company's appeal.
The customers, however, are accountants, and the company's tagline, "By accountants for accountants," encapsulates what appeals to the customer base. This refers not only to the fact that two accountants co-founded the company, but that around 40% of the company's staff has a background in accounting.
"That shows through in our culture, our customer service, the product, the brand," said Whitmire. "People want to work with us because we're one of them. We're accountants, we get it, we've been there, we've been in the trenches."
From Your Site Articles
Related Articles Around the Web