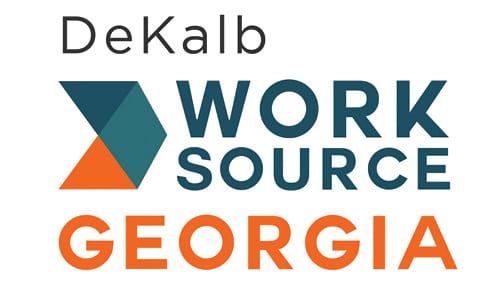 DECATUR, GA– This summer, DeKalb County CEO Michael Thurmond and the Board of Commissioners are hosting the 2021 DeKalb Virtual Career Academy (DVCA), the county's fifth annual summer jobs program, run by WorkSource DeKalb.
"The COVID-19 pandemic continues to make it difficult for DeKalb County youth to find summer jobs and internships," said Thurmond. "Again, this year, DeKalb County will fill this training and financial gap by offering our summer jobs program as a virtual career academy."
Applications will open on May 5, 9 a.m, and close on May 11, 5 p.m., for the five-week program, which runs from June 7, 2021, through July 9, 2021.
DVCA will provide 750 internships open to DeKalb residents ages 14 to 24 who will be paid $9 per hour. Prospective participants are invited to apply for the program at www.dekalbcountyga.gov/careeracademy once the link goes live on May 5, 2021. Participants will be selected through a lottery system.
DVCA is a unique collaborative partnership between the DeKalb County Government, DeKalb County School District, Georgia Piedmont Technical College (GPTC), WorkSource DeKalb, public/private partners and community resource agencies.
"We appreciate this partnership with DeKalb County that assists our scholars with gaining summer employment and internships," said DeKalb County School District Superintendent Cheryl Watson-Harris. "This program will ensure that our scholars are career-ready with the training and skills required for an evolving workforce."
"GPTC is a proud partner of this initiative because it provides relevant training to position learners for success in rewarding careers," said Dr. Tavarez Holston, GPTC president. "Specifically, GPTC is promoting digital literacy and equipping future business owners and project managers to be competitive in a post-pandemic economy. We are also providing people with access to a high school equivalency at no cost if they didn't complete high school. This is a good work."
The primary focus of DVCA is to close achievement gaps, offer counseling and support to youth and their parents, and provide a positive alternative career experience during the summer months for youth.
For the second consecutive year, due to the county's continued focus on safety during the COVID-19 pandemic, selected interns will be able to virtually "learn and earn" critical job readiness skills.
The academy features six virtual components in its creative design: academic enrichment, academic counseling and support, career preparation training, credentialing training, GED preparation, and motivational/empowerment training.
Final selections will be emailed no later than May 14, 2021.
Questions about the internship program should be directed to Dr. Desjané Venable at [email protected] or call 404-687-3400.
For more information about WorkSource DeKalb, including upcoming events, visit www.worksourcedekalb.org or call 404-687-3400.


Post Views:
146