The Bates College Board of Trustees has announced the election of three new officers and five new trustees.
Gregory A. Ehret '91 will become board chair effective July 1, 2023, when current chair John D. Gillespie '80 retires from the board. Since 2016, Ehret has been the chief executive officer and executive director of Pinebridge Investments, a global asset manager that focuses on active, high-conviction investing. Under Ehret's leadership, in 2021, for the second year in a row, Pinebridge Investments was named "one of the best places to work in money management" by Pensions & Investments. Ehret joined the Bates board in 2016, and served as vice chair from 2018 through 2022. He is the parent of a current student.
The newly elected vice chair, succeeding Ehret, is Jean P. Wilson '81, whose term began on July 1. Wilson was senior vice president and chief information officer at L.L.Bean, where she was responsible for Information Technology, oversight of enterprise initiatives, and corporate operations in Costa Rica. She retired from the Freeport-based retailer in 2019 after 22 years with the company. Wilson has served as a trustee since 2015 and as chair of the College Infrastructure Committee since 2017. She is the parent of two Bates graduates.
The new secretary of the corporation, who also began her term on July 1, is Katie Segal Frekko '95, a former corporate attorney who now works in the nonprofit sector. Frekko joined the board in 2019 and has served as both chair of the Student Affairs Committee and co-chair of the College Advancement Committee. She succeeds Lisa B. Barry '77, who held the secretary position for seven years. Frekko is the parent of a current student.
"Greg, Jean, and Katie are highly effective trustees with a deep commitment to Bates," said Gillespie, who will officially step down as chair on June 30, 2023, after 20 years of service to Bates. "One of the goals of the selection process was to develop a slate of board officers with varied professional and personal characteristics to ensure that board leadership reflected a broad range of perspectives. With this group, we've achieved that, and I am confident that they will be tremendous board leaders for years to come."
"I am so grateful to Greg, Jean, and Katie for taking on these important responsibilities on behalf of Bates," said President Clayton Spencer. "We are so fortunate to have trustees who are willing to devote their time and expertise to leading the board in this dynamic moment in higher education." 
The five new trustees joining the board in July are Kelli J. Armstrong '86, Karen Gordon P'24, Benjamin E. Robinson III '86, Anne Wade P'26, and Melissa Wilcox Yanagi '03. All have been elected to a five-year term that extends to June 30, 2027.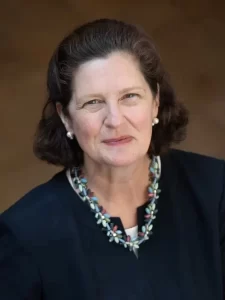 Kelli J. Armstrong '86 was appointed the eighth president of Salve Regina University in 2019, joining the Rhode Island institution after many years of leadership roles at Boston College, including vice president for planning and assessment.
Her career spans enrollment management and research roles at a variety of public and private institutions. She began her career in higher education at Bates College as an assistant dean of admissions. Armstrong and her husband, Brian Griffin, live in Duxbury, Mass., and have two children, David and Jake.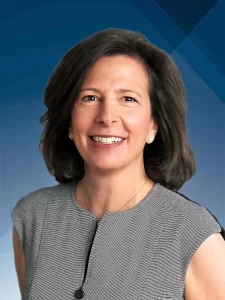 Karen Gordon P'24 is a managing partner at L Catterton, a consumer-focused private equity group based in Connecticut where she leads the Portfolio Operations team, working worldwide to drive company growth and performance improvement.
Prior to joining L Catterton, Gordon was a managing director at Providence Equity Partners and a senior partner and managing director at The Boston Consulting Group. Gordon has extensive experience both as a board member and providing guidance to boards as an observer at more than two dozen private companies. She and her husband, Michael Gordon, are the parents of three children, including Jacob Gordon '24.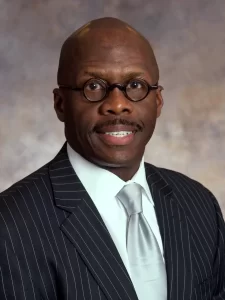 Benjamin E. "Ben" Robinson III '86 is a retired executive who has led complex financial organizations nationally and internationally.
He joined Prudential Annuities in 2010 and as senior vice president and chief administrative officer was responsible for strategy, business planning, innovation, change management, ethics, community affairs, diversity, communications, thought leadership, and facilities, as well as leading both the prioritization and coordination of initiatives. Robinson is a founding leader of the Benjamin Mays Black Alumni Society. He and his wife, Cecilia "Ceci" Atkinson Robinson, live in Charlotte, N.C. They have two children, Benjamin IV ("Bailey") and Sydney.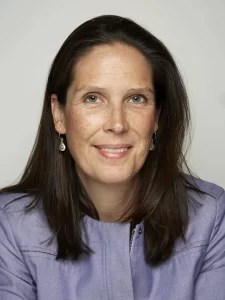 Anne Wade P'26 is a career investor who played pioneering roles in early impact investing. She is currently a non-executive director of Man Group, a London-based global investment management firm.
As a partner with Leader's Quest, Wade works with global CEOs and leadership teams on culture change, embedding values, and aligning profit with purpose. Wade and her husband, James G. "Gil" Hagan, live in Cape Elizabeth. They have twin children, Sarah Hagan and Jack Hagan. Jack has been admitted to the Class of '26 and plans a gap year.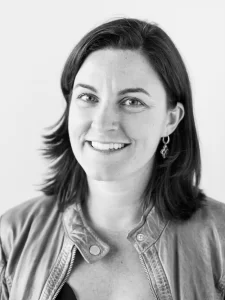 Melissa Wilcox Yanagi '03 was most recently senior vice president and head of company operations at WS Development, a real estate development and management company in Massachusetts.
Prior to joining WS, Yanagi led teams in operations and business-to-business marketing at Wayfair, held strategic operations positions at Staples and was an analyst at Citigroup. Yanagi has served on the Alumni Council, the Bates Fund Executive Committee and on the Boston Bates Business Network Steering Committee. Melissa and her husband, Tad Yanagi, live in West Newton, Mass., and have three young sons. 
Bates College Board of Trustees elects new officers and new members