According to Cowen Partners Executive Search, knowing Big Tech & Artificial Intelligence, Influencer Marketing, Cybersecurity, Video Conferencing, Human Resources Tech, Remote Onboarding, Tech-Assisted Shopping, and Digital Healthcare are all ways you can stand out.
By being up to date on the different technological channels you can utilize in 2021. Businesses that have detailed knowledge and a comprehensive approach to these latest tech trends are set to surpass those that take a narrow approach.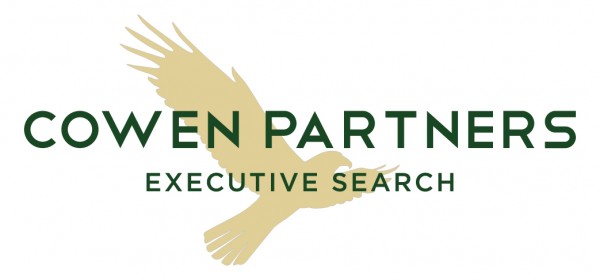 It is accepted that there is only one thing that is constant in life: change. In 2020, the world experienced some of the biggest changes. The business environment was not left out as it also experienced several significant shifts. And these changes show no signs of slowing down.
At the center of these changes is technology. Technology has altered and continues to alter how businesses operate. As a small business owner, you're always watching out for ways to improve your company. This means that you want to stay updated on current and future business trends.
One area that plays a vital role in the efficiency and growth of your business is tech. So it only makes sense that you're abreast on most of the business tech trends. Now, some of the technology trends may be temporary. However, there are others that have altered the course of business for the foreseeable future. These business tech trends are here to stay.
Big Tech & Artificial Intelligence
Given the dramatic increase in the use of smartphones, it's clear that tech has become an integral part of our daily lives. This gives businesses the opportunity to personalize how they interact with their customers.
With big tech, companies can collect personal data on their clients. They use this data to tailor their clients' customer experiences. All with the help of big tech. Artificial intelligence makes this customer personalization possible at an even larger scale.
Another major advantage of AI is that it assists businesses to maximize their time and automate manual tasks. According to Salesforce, 55% of small businesses point to insufficient time as a fundamental challenge. AI helps save time, thus, improving the efficiency of small business operations.
Rather than spend a quarter of the day on manual tasks, such as inputting data, AI and automation can assist with such tasks. Big tech also plays a major role in the daily operations of most companies. It keeps employees, employers, and their customers connected. It's inevitable that big tech and AI remain a continuing trend.
Influencer Marketing
Social media and personalized marketing can help businesses connect with their customers while showcasing their products. The days of driving sales through traditional print advertising are over.
Consumers now require more authenticity in their advertisements. This usually comes in the form of an endorsement from someone they trust, like an influencer.
Working with influencers can help small businesses develop a niche within their industries. It would require understanding your business's needs. And not only that, you'd need to do some research on who's influential within your industry.
The strategy of using a popular name to sell something isn't new. However, social media ads are more subtle than traditional advertising. Companies no longer need to hire a celebrity to appear in a commercial. Instead, the celebrity simply posts online about the advantages of using their product or service.
This new technique of advertising can bring enormous profit to your company if utilized well.
As a small business, you may be unable to afford the services of celebrities or high-profile influencers. This does not put you at a disadvantage. You can hire micro-influencers (those with around 100,000 followers). In fact, micro-influencers tend to have a more loyal fan base and greater levels of engagement. They're also more affordable.
Cybersecurity
Programmers are constantly developing new software solutions to unify company operations. These solutions allow smoother communication across integrated platforms. Although this is great for business, such unification increases the need for cybersecurity measures.
According to research from BullGuard, about 60% of small businesses believe that it's unlikely they'll be the target of a cyberattack. Unfortunately, 61% of small businesses are usually the victims of cyberattacks. Small business owners have begun to see the need to start fighting back.
Video Conferencing
The year 2020 saw the rise of video conferencing platforms like Zoom and Google Meet. Currently, businesses are gradually beginning to open. However, there are still restrictions that limit the availability of workers at the office. COVID-19 vaccines will also probably take some time to reach the critical mass.
Suffice to say, small businesses may have to keep depending on video conferencing platforms to stay connected. This video connection satisfies the need for human connection and brings virtual teams closer.
This continued dependence may force companies to invest in upgrading their technological infrastructure. Upgrading to newer tech can save businesses money. It also increases effectiveness and improves the experience of their employees.
Human Resources Tech
The COVID 19 pandemic forced companies to make a lot of changes in various areas. Small businesses began to see the need to adopt human resources software and tech. This tech helped business owners keep track of their workers and their needs.
With most employees working from home, the HR role in the tech stack has grown larger. HR professionals have had to adopt tech as not only a means of record-keeping, but as a system of engagement too.
Those tech tools also had to serve the entire organization, not only HR teams. These adaptations will make remote work easier to sustain. It will also contemporize HR departments' responses to future crises.
Remote Onboarding
Given the state of things, it could take months before there's any semblance of normalcy. In the meantime, companies still have to hire new people. As such, they will have to rely on technology to ease the new employees into their new roles.
Onboarding is a crucial part of employing new people. It gets them enlightened about their responsibilities and the organization's culture. In the absence of a means for people to connect in person, companies will have to use software to do so.
Businesses will invest more in tech that helps people understand their corporation's organizational chart. This tech will orient new employees on who's who in the company and what connections they need to make beyond their immediate team.
Remote onboarding that is professionally planned and organized can help businesses make sure their new employees feel welcome.
Tech-Assisted Shopping
In keeping to mandatory health restrictions, major companies have used online shopping, mobile tech, and mobile scheduling to develop a contactless shopping experience. This high-tech approach has gradually become a natural extension of current techs like mobile payments and terminals.
Given that some of the restrictions still remain in place, these tech-driven solutions are here to stay. In fact, people may prefer this style of service, so it may well become the new norm.
Digital Healthcare
When you're running a small business, every second counts. Digital healthcare is a convenient way for employees to stay healthy while sustaining efficiency. Employees will no longer have to take time off work to go to a doctor's office when sick.
With new telehealth companies, they can see the doctor from their home or office, usually through video. These digital healthcare solutions save your employees significant time that they can spend working.
Additionally, your employees have access to instant health care. Virtual appointments are easier to book since you're not limited to a doctor's hours. It's also more affordable for your business. This especially comes in handy for small businesses that cannot afford to give their workers health insurance.
About Us
Cowen Partners is the nation's executive search firm, enabling companies to harness the power of human capital to fuel their success. Cowen Partners gives our clients access to the top 1% of human capital to create opportunities that accelerate their growth and market share. With Cowen Partners, clients can grow at scale, create value, and drive results with world class talent. Our clients are both small and large, publicly traded, pre-IPO, private, and non-profit organizations. Clients are typically $50 million to multi-billion dollar revenue Fortune 1000 companies or have assets between $500 million to $15 billion. Successful placements span the entire C-Suite and include VP and director level leadership roles. With our proven processes and guaranteed results, we have successfully placed hundreds of candidates in industries including technology, healthcare, manufacturing, retail, financial services, and private equity.
Learn more at www.cowenpartners.com
Media Contact
Company Name: Cowen Partners
Contact Person: Shawn Cole, President
Email: Send Email
Country: United States
Website: http://www.cowenpartners.com/